Just found this ad for this very nice T2!
http://car-from-uk.com/sale.php?id=156744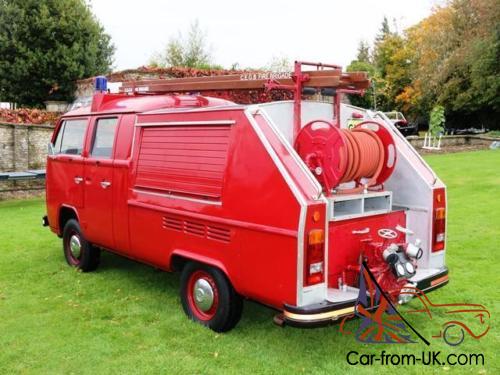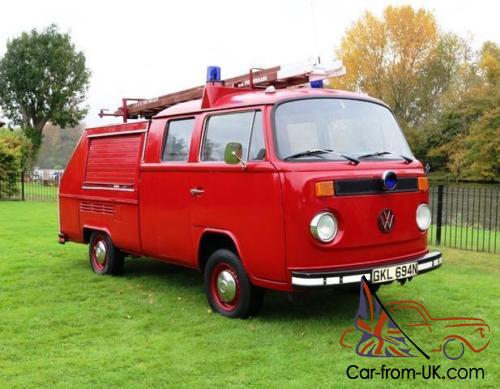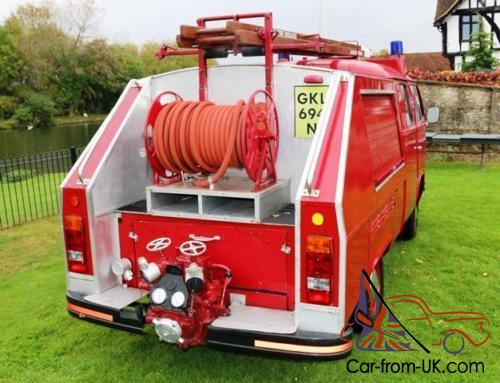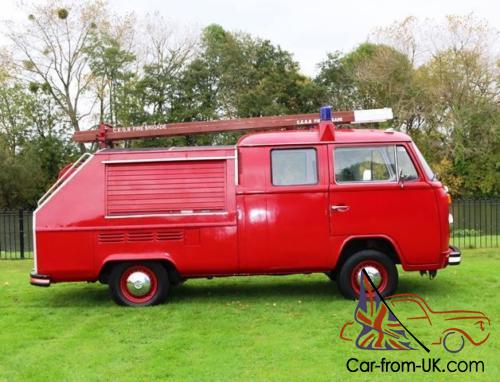 This rare Type 2 fire engine was built by Branbridge Fire and
Security Equipment Ltd. of Frant. near Tunbridge Wells in Kent.
This was the first of three conversions built and trialled by the
Kent Fire Brigade; it then went to Merseyside and was trialled as a
'first strike' appliance for a large shopping centre in Liverpool.
It was subsequently bought by the Central Electricity Generating
Board as a works appliance at the Bradewell Plant before being
transferred to the CEGB at Liverpool's Herculaneum dock where it
was disposed of when the plant closed in the late 1970's. In March
2005. the vehicle was acquired by one D. P. Murphy and restored
that same year. It was gifted by Mr. Murphy to the Merseyside Fire
& Rescue Heritage & Education Centre in 2012. We are
advised by the vendor that it is in generally good condition. br/>benefiting from a replacement 1600cc engine and recently
refurbished electrics. Finished in the traditional fire engine red. br/>it is also fitted with blue lights and working water pump and comes
supplied with a V5C registration document. an MoT test certificate
which expires in February 2016 and a file containing information
about all three fire appliances.